Pop's Weekly Specials
January 25 – January 31, 2023
---
Store Hours
Monday-Thursday 8:30 AM – 9:00 PM
Friday-Saturday 8:30 AM -10:00 PM
Sunday 11:00 AM -7:00 PM
We appreciate your business!!
Pop's Wine & Liquor
---
Special Legislative Notice
According to the new TN state law effective 01/01/2023 the minimum markup on wine is 20% and 10% on liquor. This means that we cannot under any circumstances sell below these minimum markups. Many of our core wine brands are now priced at the minimum markup and cannot receive any further discount even when purchasing a case. Some wines however that are not priced at the minimum will receive a full or mixed case discount. You may also notice that some of our liquor case discounts have come up slightly to meet the minimum 10%requirement. There are still a number of liquor items that will still discount if you buy a full or mixed case. We apologize for any confusion this may cause and our team would be happy to answer any questions you may have. As always, we appreciate your business!
Wine Specials
Apothic Red
$9.42
Lamarca Prosecco 750ml
$14.99
Raeburn RR Chardonnay
$15.99
$14.99 case
Josh Cabernet
$12.99
$11.99 case
Meiomi Pinot Noir
$17.99
All Bota Box 3L's
$16.99
Oyster Bay Sauvignon Blanc
$12.99
$11.99 case
Kim Crawford Sauv. Blanc
$13.99
Conundrum Red
$19.99
Kendall Jackson GR Chardonnay
$11.99
Beringer White Zinfandel 1.5L
$8.99
$8.09 case
Woodbridge ALL 1.5L's
$10.29
Yellow Tail ALL 1.5L's
$10.29
Sutter Home ALL1.5L's
$8.59
Black Box All 3L's
$17.99
Liquor Specials
Don Julio Anejo 750ml
$49.99
George Dickel #12 750ml
$19.99
1876 1.75L
$14.99
Evan Bond 750ml
$14.99
Pink Whitney 750ml
$10.98
Store Picks
Nulu Pop's Single Barrel 5yr NCF 121.8pr
Sale $59.99
Remus Pop's Single Barrel Cask Strength 114.2pr
Sale $52.99
Knob Creek Pop's Single Barrel Store Pick 120pr
$59.99 Sold Out
James E Pepper 5yr 119.7pr Single Barrel Store Pick
$56.99
RY3 Cask Strength Rum Cask Finished 119.8pr Single Barrel Store pick
$55.99 SALE
Corazon Weller Barrel Aged Reposado
$39.99
Smooth Ambler Old Scout Single Barrel 6yr 115.6pr
$49.99
Jack Daniels Rye Single Barrel 94pr
$49.99
Rebel Yell Pop's Store Pick 5yr Cask 120pr
$49.99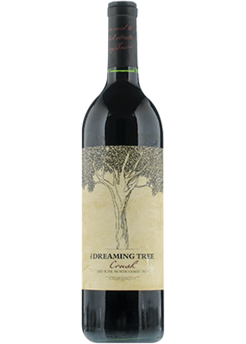 Dreaming Tree 2016 Crush Red Blend
"For Crush, Dave and I hand-selected a special blend of our favorite varieties to create a red wine that pulls you in with notes of smoky berry and a pop of raspberry jam. Around the dinner table or out on the patio, it's a wine you're going to want to share with your favorite people. This wine brings juicy red fruit with good mid-palate weight from the Merlot, ripe, jammy flavors from the Zinfandel, and dark fruit and structure from the Petite Sirah and Tannat. This blend of the North Coast's finest varieties results in a very tasty, complex wine with lots of fruit flavors and a long, soft finish."
Just a reminder to check out our always increasing inventory of beer with many popular domestics, imports, and craft beers in stock. We can also special order many other breweries, so please ask if we don't have your favorite in stock.