Pop's Weekly Specials
May 5-May 11, 2021
---
Please know that we are working diligently to continue to provide great service while maintaining a safe and healthy environment. We are continuously wiping down equipment, spraying surfaces, and washing our hands. This situation is new to all of us and we are adapting the best we can. Our normal hours moving forward will be
Monday-Saturday 8:30-9:00
Sunday 11:00-7:00
We would like to also offer curbside service for those that would like to call ahead of your arrival (859-9757).
We appreciate your business!
Pop's Wine & Liquor
---
Wine Specials
Apothic Red
$8.99
$7.99 case
Sonoma Cutrer Russian River Chardonnay
$19.99
$17.99 case
Josh Chardonnay
$10.98
$9.99 case
Josh Cabernet
$12.99
$10.99 case
Meiomi Pinot Noir
$17.99
$15.99 case
All Bota Box 3L's
$16.99
$14.99
Willamette Valley Vinyards Whole Cluster Pinot Noir
$19.99
$16.99 case
Kim Crawford Sauv. Blanc
$12.99
$11.99 case
OZV Zinfandel
$9.98
$8.99 case
Kendall Jackson VR Chardonnay
$12.81
$10.98 case
Lamarca Prosecco 750ml
$13.99
$12.99 case
Woodbridge ALL 1.5L's
$9.99
$8.99 case
Yellow Tail ALL 1.5L's
$8.99
$7.99 case
Sutter Home ALL1.5L's
$8.99
$7.99 case
Barefoot All 1.5L's
$9.99
$8.99 case
Liquor Specials
Don Julio Blanco 750ml
$39.99
Wild Turkey 101pr 1.75L
$39.99
$37.99 case
Four Roses 1.75L
$33.99
$32.99 case
Reyka Vodka 1.75L
$32.99
Ketel One Vodka 1.75L
$39.99
$38.99 case
Top Picks
Rebel Yell Pop's Single Barrel 113pr
$34.99
James E. Pepper Rye Pop's Single Barrel 110pr
$44.99
Larceny Single Barrel 92pr
$24.99
Knob Creek Single Barrel Select 120pr
$49.99
Elijah Craig Single Barrel
$32.99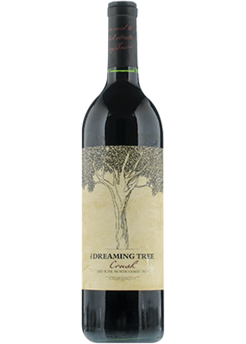 Dreaming Tree 2016 Crush Red Blend
"For Crush, Dave and I hand-selected a special blend of our favorite varieties to create a red wine that pulls you in with notes of smoky berry and a pop of raspberry jam. Around the dinner table or out on the patio, it's a wine you're going to want to share with your favorite people. This wine brings juicy red fruit with good mid-palate weight from the Merlot, ripe, jammy flavors from the Zinfandel, and dark fruit and structure from the Petite Sirah and Tannat. This blend of the North Coast's finest varieties results in a very tasty, complex wine with lots of fruit flavors and a long, soft finish."
Just a reminder to check out our always increasing inventory of beer with many popular domestics, imports, and craft beers in stock. We can also special order many other breweries, so please ask if we don't have your favorite in stock.